Residential Plumbing Services
Serving Harford County, Baltimore County, Cecil County, and Surrounding Areas
Anchor Mechanical in Forest Hill, MD is your local Residential Plumber. We are a team of experienced mechanics who are passionate about what they do. Our goal is to provide services in Harford County that keep your home comfortable and safe. With the high-quality work that our team stands by, your pipes will work efficiently as designed, and for a long time. We are willing to answer any questions about our services and the systems we work with every day. Learn more about our plumbing services below.
Your Harford County Service Team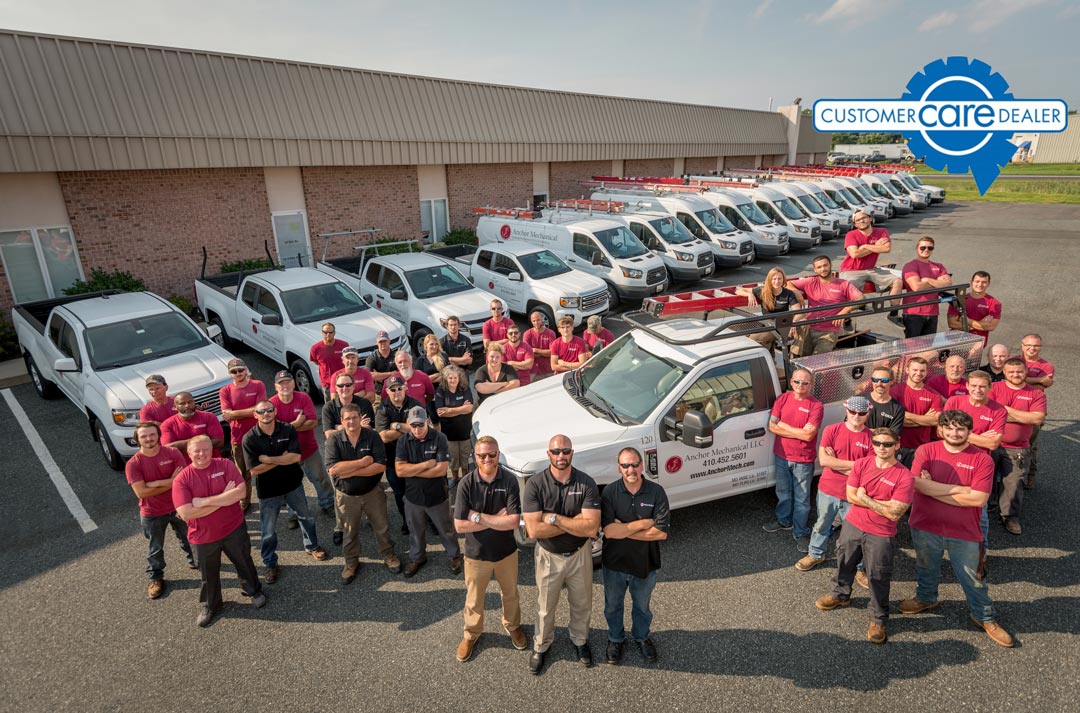 Plumbing Installation, Repair and Replacement Services
Water Heater Replacement and Maintenance: Water heaters require maintenance as they need to be flushed out annually. This is done to prevent sediment build-up and can also save you money in the long run.
Sump Pump Replacement, Repair and Maintenance: Sump Pumps should be inspected annually. This can be completed by the homeowner and is done to prevent sediment build-up and ensure that it is working properly.
Water Testing: Analyzing your homes water to ensure that it meets proper pH levels, no heavy metals or germs and bacteria. If you have well water then you do want to periodically have the water tested.
Water Softener Installation: Do your fixtures have white marks from the high calcium level in the water? Do you worry your newly dyed hair will turn another color from your hard water? We install a system that is customized to your homes water test and will leave you happy and healthy.
Kitchen and Bathroom Fixture Installation and Repair
Emergency Plumbing Services
Well Inspections
RO Systems (Reverse Osmosis)
Dish Disposals
Water Leaks
Water Service Line Repair and Replacement
Call Anchor Mechanical Today
If you need Plumbing installations, repairs, or maintenance near you, contact Anchor Mechanical at 410.452.5601. You can also e-mail us to learn more at info@anchormech.com. To request a quote, fill out the form on our contact page, and we will get back to you. Our mechanics are passionate about helping clients receive high-quality services.
We Are Here to Answer Your Questions
Feel free to drop us a line anytime, and someone will respond as soon as possible.
Call us at 410-452-5601 for the MD area or 484-452-2652 for the PA area or email us.
We'll quickly connect you to the right person!