Sump Pumps
Serving Harford County, Baltimore County, Cecil County, and Surrounding Areas
If you have ever had your basement flood, you know how important a sump pump is, and how maintaining it can prevent disastrous events. At Anchor Mechanical, our expert HVAC technicians can provide sump pump installation, maintenance, and repair. Foundation damage can be caused by leaking and flooding in a basement and will lead to future repairs. Flooding may worsen over time if a sump pump is not installed. In addition, excess moisture can lead to mold, mildew, and other bacterial problems.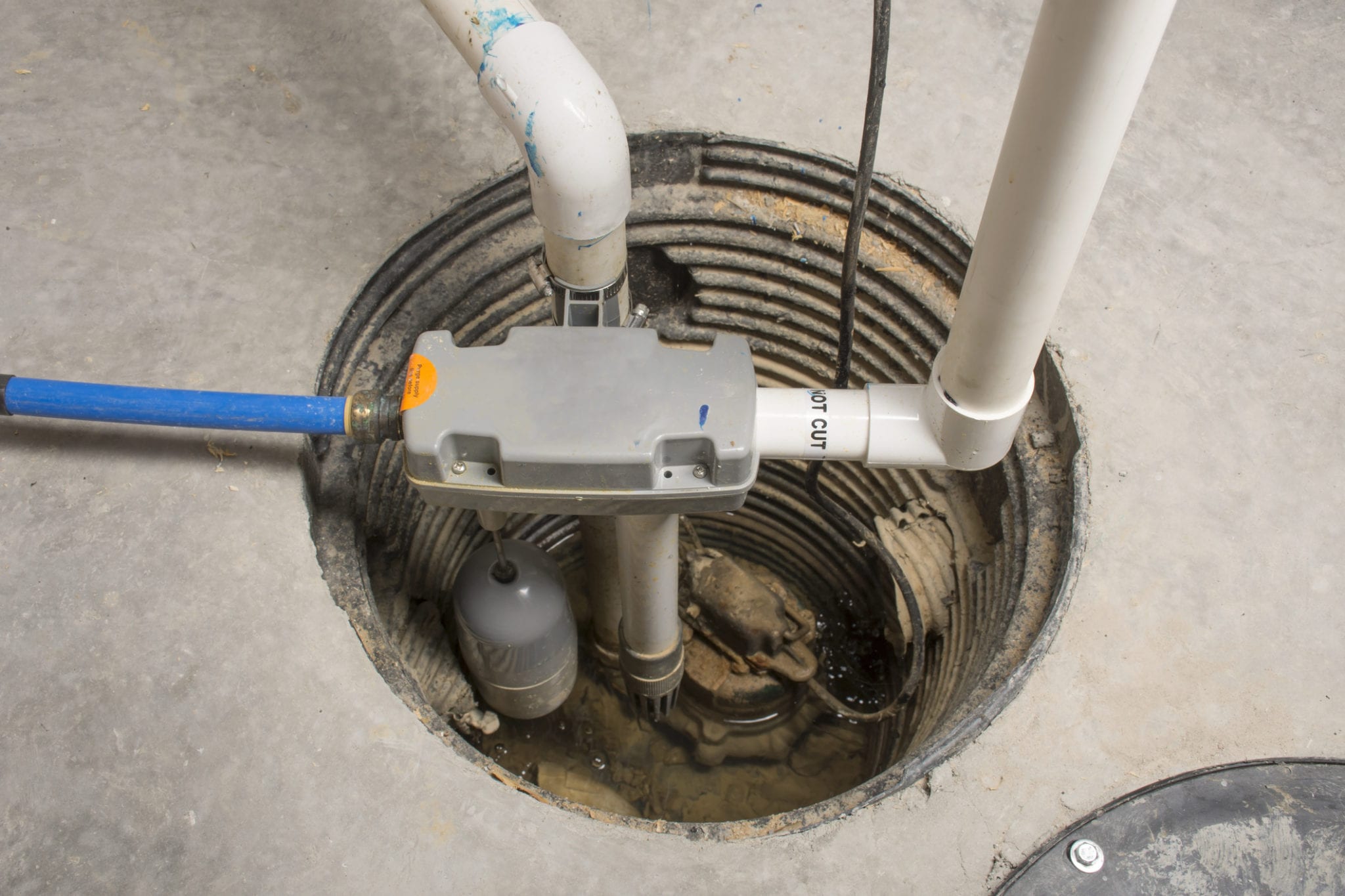 How Do Sump Pumps Work?
Sump pumps gather excess water in your home into a ditch or sump pit in your basement floor. The sump pump will dispose of the water once it hits a predetermined level. The water is transferred into a local sewer drain. Sump pumps protect your home from flooding and prevent costly repairs.
Installing a Sump Pump
We can install a sump pit and sump pump, especially if you have an older home that does not come equipped with a sump pump. Our technicians are able to either hard-wire into your home's electrical system or plug the sump pump into an outlet.
Battery Backups for Sump Pumps
Many sump pumps are equipped with a battery backup to ensure that the pump will work when the power is out. During a severe storm, it is vital that water is pumped away from the home to prevent detrimental flooding. Battery backups also eliminate the cost of repairs, water removal, and flood damage.
Sump pumps that are 10 years or older need replacement and a battery backup. It is important to remember that the battery can also run down before the power comes back, so it will be crucial to choose a solution that has the right capacity for your home. Different homes require different battery capacities. Our technicians will keep this in mind when installing a sump pump or the battery.
Sump Pumps FAQs
How far away from the house should a sump pump drain?
In ideal cases sump pumps are kept 20 feet from the house. Everything that leads to the sump pump should point away from the house, so that it rains away.
Can you drain your sump pump into the sewer line?
It is illegal to connect your sump pump to a sewer line. This can cause an overload for sewer treatment, especially in times of heavy rainfall.
What maintenance does a sump pump need?
Most households with sump pumps have scheduled monthly maintenance and cleaning appointments.
How long do sump pumps last?
Sump pumps generally last around 10 years. After the ten year mark people tend to notice issues or malfunctioning with their sump pump.
How long does it take for a sump pump to burn out?
Sump pumps may burn out if they are left running for extended periods. The quality and type of sump pump may affect how long it can run continuously. Some higher quality sump pumps may be able to run for 24 hours straight, while others may only be able to run for 6.
How often should a sump pump kick on?
Sump pump typically kick on 2-3 times per day. Sump pumps run when water levels activate the float switch.
Contact Anchor Mechanical Today
Call Anchor Mechanical today at 410-452-5601 if you need a sump pump installation or battery backup. Our technicians assist clients in and around Central Maryland. We will be happy to answer any questions you may have about our many HVAC services in Harford County.
We Are Here to Answer Your Questions
Feel free to drop us a line anytime, and someone will respond as soon as possible.
Call us at 410-452-5601 for the MD area or 484-452-2652 for the PA area or email us.
We'll quickly connect you to the right person!