Hot Water Heater Installation & Repair
Serving Harford County, Baltimore County, Cecil County, and Surrounding Areas
Anchor Mechanical is a local family-owned and operated HVAC company in Central Maryland including Harford, Cecil, and Baltimore Counties. Our technicians can diagnose and repair all types of water heaters including tankless, electric, and gas water heaters. Most water heaters are not maintenance-free.
Lack of maintenance can shorten the life of the water heater. It can cause sediment to build up, giving the water an off-color, bad odor, and bad taste.
Our technicians also offer water heater installation services. Repairing a water heater can mean the difference between a hot shower and a cold one. Because our technicians are licensed professionals, they are willing to answer any questions you may have about HVAC installation, maintenance, and repair services.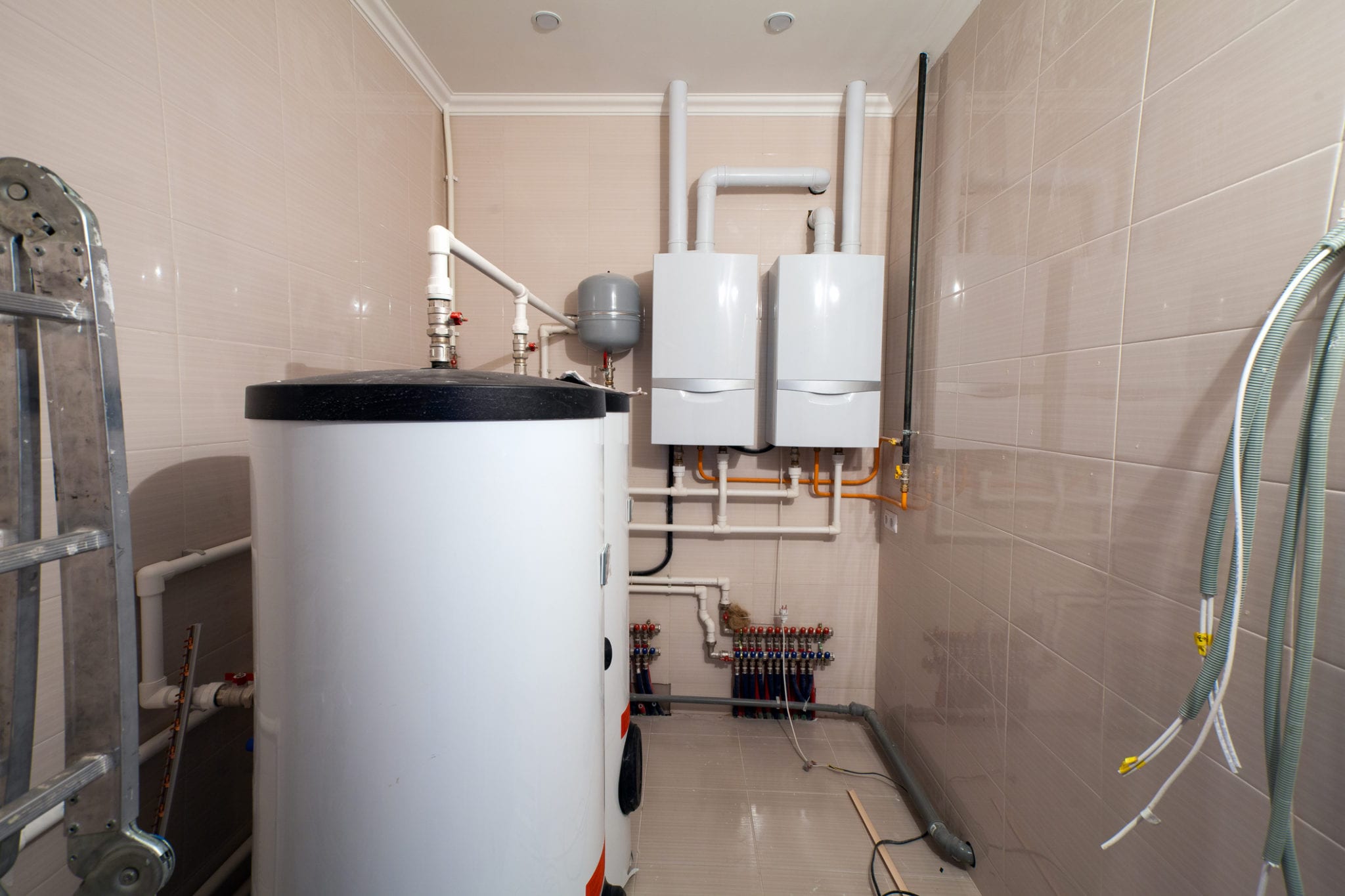 Water Heater Maintenance and Repair
Regular hot water heater maintenance is needed to make sure that a water heater is working correctly day in and day out. Water heaters should be flushed annually. In addition, your pressure relief valve should be checked regularly to make sure it is functioning properly.
If there is a buildup of pressure in the tank and the relief valve fails, it could cause flooding and in extreme cases, the water heater can explode. Scheduling water heater maintenance is part of preventive home care.
There are multiple signs to look out for that your hot water heater is in need of maintenance. If your tap water smells and tastes bad, sediment build-up is often the cause. Your hot water heater needs to be flushed out on a regular annual basis by a professional.
When the hot water heating system is flushed, its pressure value should also be checked as a faulty relief pressure valve could result in flooding.
Water Heater FAQs
Do water heaters get hot on the outside?
Hot water heaters should not get hot to the touch. They are insulated so that the heat is contained. If your hot water heater is hot to the touch, it is a good idea to have it serviced.
What are the signs your hot water heater is going out?
If your hot water heater is rusty or smells like metal then it may be in need of service, or replacement. It also may leak or begin to corrode.
When a hot water heater is about to go out, it may begin to have murky water on top of it.
Where should a water heater be placed in a house?
Hot water heaters are commonly placed in the garage or basement of a house. Sometimes people will put them in their attic or crawlspace if there is space. The placement of a hot water heater does affect its ability to heat areas of a house. Make sure your water heater is placed in the correct location from the start, because they are very difficult to relocate.
Can a hot water heater last 20 years?
Hot water heaters can typically last up to 20 years, or longer. On demand water heaters typically last longer than continuous ones.
How often should a water heater run?
On average water heaters run for three hours per day. The time span typically ranges between 1-5 hours depending on usage and the age and technology of the tank.
Contact Anchor Mechanical Today
At Anchor Mechanical, we offer an extensive range of HVAC services near you, including water heater maintenance and repairs. We are a family-owned and operated business that is committed to providing customer service of the highest caliber.
If your water heater needs repair, we can send a technician your way to perform a detailed analysis and make suggestions on what services may be needed. We provide HVAC services in Fallston, Bel Air, and other areas we serve in Central Maryland. If you need to schedule a water heater repair or maintenance, contact Anchor Mechanical at 410-452-5601 today.
We Are Here to Answer Your Questions
Feel free to drop us a line anytime, and someone will respond as soon as possible.
Call us at 410-452-5601 for the MD area or 484-452-2652 for the PA area or email us.
We'll quickly connect you to the right person!