Anchor Maintenance Agreement
Serving Harford County, Baltimore County, Cecil County, and Surrounding Areas
Anchor Mechanical is a Harford County, MD HVAC company that offers maintenance contracts to residential and commercial clients. A maintenance contract is agreed upon by both parties and details the ongoing services that our company provides. After a contract is signed, our technicians will regularly visit your property to ensure that your HVAC system is properly maintained. We can take care of all of your heating and cooling services in Harford County.
There are many benefits to making sure your HVAC system is well-maintained. First, it can save you money. A system that's running at peak performance means you'll have to spend less on energy bills. It also gives you peace of mind, as you won't have to worry about costly breakdowns in the future.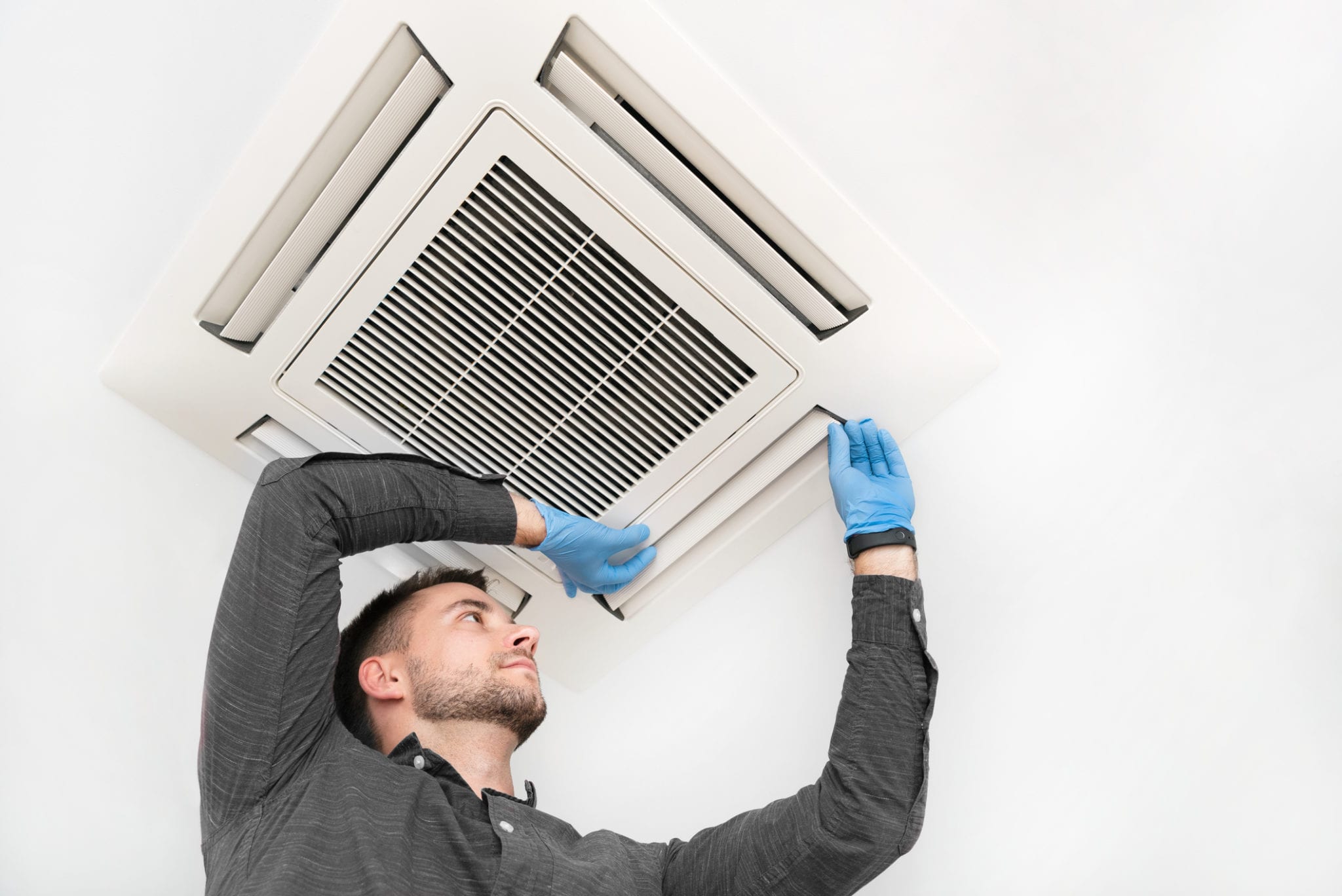 With regular maintenance, problems can be caught early, which also saves you money. Problems that are caught in the early stages are easier to take care of, requiring simpler services and labor to complete. You won't have to worry about having a lot of HVAC downtime because your system completely broke down.
Without regular maintenance, your HVAC equipment can actually cause danger. Carbon monoxide is a risk with broken HVAC equipment. Dust and allergen buildup can cause problems for members of your family that struggle with allergies. Mold can build up with an unreliable HVAC system as well. This can mean further health issues.
You can read the Anchor Mechanical Maintenance Agreement Terms here.
Maintaining Heating And Cooling Services in Harford County
Our technicians make sure that your HVAC system is maintained so that it can work properly. Maintaining the system also leads to fewer future HVAC problems. There are many aspects of an HVAC system that we inspect, including:
Heat Pumps: There are many things our technicians check when maintaining a heat pump. They check the condensate drain system, condenser coil, electrical connections, fan blade, and blower wheel to ensure that it works efficiently.
Furnaces: During maintenance, we will inspect the vent system, tighten or replace damaged wiring, and remove any debris from the blower.
Air Conditioning: To help keep your A/C unit in good shape, we will check safety controls, lubricate motors as needed, change the filter, and check operating pressures.
Air Filters: Our technicians can clean air filters that trap pollen, dust, pet hair, dander, smoke, and other irritants.
Humidifiers: Our technicians can measure humidity levels in your home and clean and replace pads in the humidifier which can collect minerals from the air.
Water Heaters: If your tap water smells and tastes bad, the cause may be sediment build-up. With regular maintenance, your water heater will be flushed out and the pressure value checked.
Sump Pumps: If your sump pump is having trouble sending water from your house, especially during a flood, we can add a battery backup. This ensures that the pump is working even when the power goes out. We can also inspect the sump pump itself and make repairs and recommendations.
Call Anchor Mechanical for a Quote
Do you require regular maintenance services for your HVAC System? Contact Anchor Mechanical at 410-452-5601. You can also request a quote on our website. We carry all major brands and are a customer care dealer for American Standard, a Trane company.
We Are Here to Answer Your Questions
Feel free to drop us a line anytime, and someone will respond as soon as possible.
Call us at 410-452-5601 for the MD area or 484-452-2652 for the PA area or email us.
We'll quickly connect you to the right person!