Humidifier Installation, Maintenance, and Repair
Serving Harford County, Baltimore County, Cecil County, and Surrounding Areas
At Anchor Mechanical, we offer humidifier installation, maintenance, and repair near you. Our technicians serve clients in the Central Maryland area. Humidifiers are a great addition to your home to improve your health and the environment of your home or business.
There are multiple benefits to installing a humidifier, including:
Better respiratory health: Air that is filled with too much moisture can lead to respiratory problems including coughing and sneezing. Humidifiers are often used to help reduce or even eliminate these problems.
Efficiency: A humidifier makes it easier to heat or cool spaces and may even help you save on bills.
Comfort: If you have overly dry indoor air, a humidifier offers enough humidity for a good level of comfort.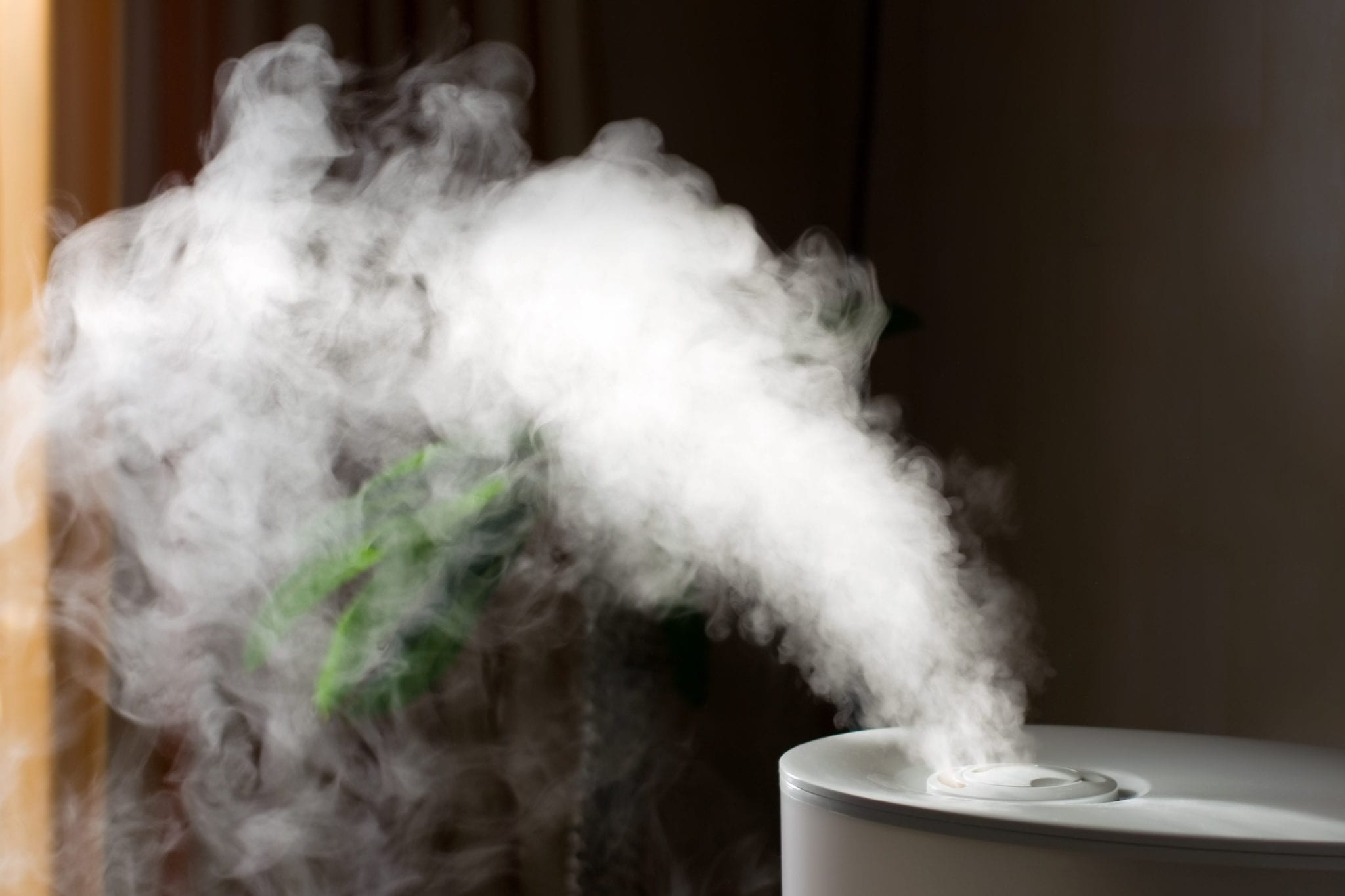 What Type of Humidifier is Needed?
The type of humidifier you choose is dependent on the needs of your home or business. There are whole-house humidifiers that are typically installed during furnace installation, but can be added later on to get the job done.
Bypass Humidifiers: Bypass humidifiers work by adding moisture to the warm air that radiates a furnace. This is done through a bypass duct that recirculates warm air. The moisture absorbed from the air is released through a floor drain or a drainless humidifier, which recirculates the water.
Fan-Powered Humidifiers: Fan-powered humidifiers work like bypass humidifiers but include a fan that blows air across the internal pad, or water panel, which allows the water to evaporate.  This type of humidifier is ideal for larger spaces as it prevents humidity loss. Each unit can produce around one gallon more humidity each day than a bypass humidifier.
Steam Humidifiers: Steam humidifiers add humidity to the air by heating water electrically until it boils. This creates humidity even if a furnace is not on. The steam is picked up by a blower and then pushed throughout the vents of the home. Steam humidifiers offer precise humidity control. They require a dedicated electrical service and need annual maintenance as mineral deposits may build up in the humidifier.
Portable humidifiers can be bought in retail stores and are mainly used for single rooms or small spaces, even basements.
Humidifier FAQs
What percent should my humidifier be set at in winter?
Humidifiers should be set between 30 and 40% during the winter. Having plants inside is a great way to add moisture to your air during the winter.
Do humidifiers reduce heating costs?
Humidifiers are a great way to reduce heating costs. Humidified air feels warm, causing many people who use them to lower their thermostats.
Are humidifiers needed in summer?
Most people are comfortable in the summer without a humidifier. In the summer there is significantly more moisture in the air and around, so people rarely feel the need to add more.
Is Sleeping with a humidifier good for you?
Cold and flu symptoms may be alleviated: If you do get the flu or a cold, using a humidifier while you sleep may help you recover faster. In addition to loosening congestion, it may help lubricate your nasal passages, allowing you to breathe a lot easier.
Do humidifiers kill airborne viruses?
Humidifiers have been shown to kill airborne viruses. Studies have shown that within 24 hours humidifiers can kill the flu and 100% of any virus that is transmitted through air.
Contact Anchor Mechanical for your HVAC Needs Today
Call our office today at 410-452-5601. Areas we serve include Central Maryland, Harford County, Baltimore County, and Cecil County. Our technicians would be happy to answer any questions you may have about our HVAC services.
We Are Here to Answer Your Questions
Feel free to drop us a line anytime, and someone will respond as soon as possible.
Call us at 410-452-5601 for the MD area or 484-452-2652 for the PA area or email us.
We'll quickly connect you to the right person!