Heat Pump
Serving Harford County, Baltimore County, Cecil County, and Surrounding Areas
Heat pumps are used to heat and cool your home or business comfortably year-round. A heat pump transfers heat instead of generating it, which saves energy. It is also a cost-effective way of heating a home or building. Anchor Mechanical is your local source for HVAC services near you for homes and businesses in Central Maryland including Baltimore, Cecile and Harford Counties.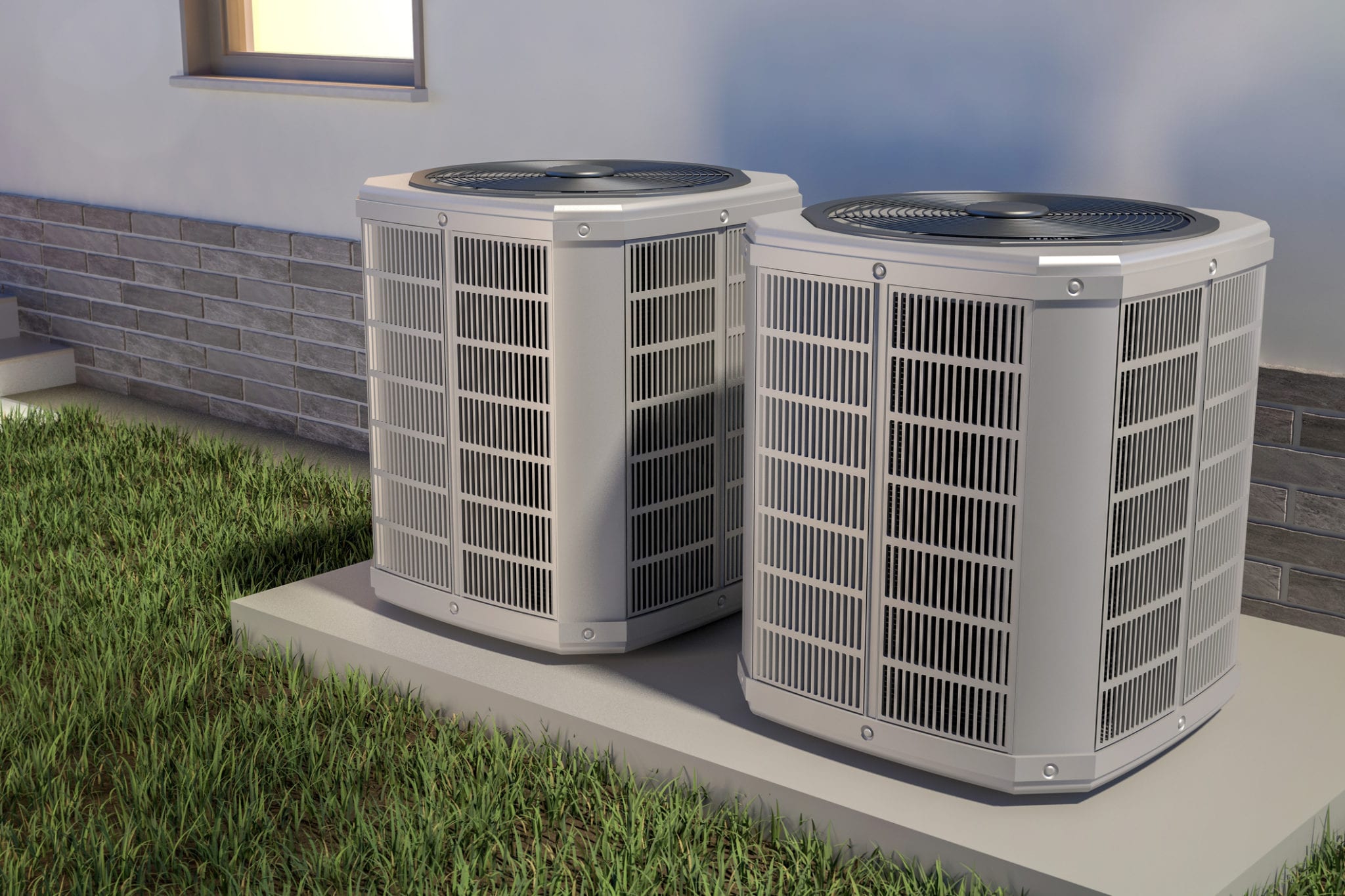 Is Your Heat Pump Freezing?
Heat pumps are designed to pull cold air from a home. A heat pump must go into defrost mode to switch the heat pump into air conditioning mode so it does not freeze.
Ice can build up on the heat pump for various reasons, including:
Clogged filters
Blockage by snow, leaves, or grass
Blocked ducts
Low or leaking refrigerant levels
If your heat pump is covered in ice, do not use any sharp objects to try and pick at the ice. Call our Anchor Mechanical technicians and we will help repair the heat pump.
Maintaining Heat Pumps
Because they run nearly constantly year-round to heat and cool homes and businesses, heat pumps require maintenance to ensure that they are running properly. We will visit your home on a regular basis to inspect, clean, and repair every component of your heat pump, and perform other tasks to make sure the system works well. Services our technicians may provide can include:
Replacing required parts
Reviewing the refrigerant charge and operating pressures
Inspecting and cleaning the condenser coil
Checking and cleaning the condensate drain system
Checking electrical connections
Reviewing safety controls
Checking the fan blade and blower wheels
Lubricating motors where required
Changing the filter (as supplied by the homeowner)
Checking the complete operation of the system
Regular maintenance, as with other systems we offer to clients, is preferable to broken or malfunctioning heat pumps. Maintaining your heat pump today can prevent future expenses.
Heat Pump FAQs
Is it safe for a heat pump to run all night?
Heat pumps will run non stop and are designed to run for most of the day. It is safe to run your heat pump all night.
How many hours a day should a heat pump run?
Heat pumps are designed to run between 15-20 hours per day. It will run best if you run it for its intended time everyday.
Can a heat pump heat a whole house?
Using a heat pump is an efficient way to specific areas of a house, but generally not the entire time. Heat pumps are getting stronger and they are increasingly being capable of heating larger areas and some houses.
Is a heat pump cheaper than electric heat?
Generally speaking, heat pumps cost less per month than hectic heating. Heat pumps generate heat from outdoor air so they use significantly less energy.
Call Anchor Mechanical Today
Call our Forest Hill, Maryland HVAC company at 410-452-5601. One of our technicians will be in contact with you to help you install or maintain your heat pump. At Anchor Mechanical, our clients matter. We want your home or business to be a comfortable environment to live and work in.
We Are Here to Answer Your Questions
Feel free to drop us a line anytime, and someone will respond as soon as possible.
Call us at 410-452-5601 for the MD area or 484-452-2652 for the PA area or email us.
We'll quickly connect you to the right person!