Furnace Maintenance
Serving Harford County, Baltimore County, Cecil County, and Surrounding Areas
Most people avoid thinking about their furnace until something goes wrong. This can lead to a costly bill later on. In order to help you avoid unexpected issues with your furnace, we provide furnace inspections, maintenance, and new furnace installation. During your furnace maintenance appointment, our experienced HVAC technicians will inspect the vent system, tighten or replace damaged wiring, remove any debris from the blower, and so much more.
If your furnace is powered by gas, we take additional steps in order to maintain your furnace, including inspecting the fuel lines for potential leaks. These preventative steps that we take will help you get the full life expectancy from your furnace and avoid any unforeseen issues. Additionally, you won't have to worry about your family being without heat in the winter. Anchor Mechanical also provides affordable furnace repair in the case of malfunction.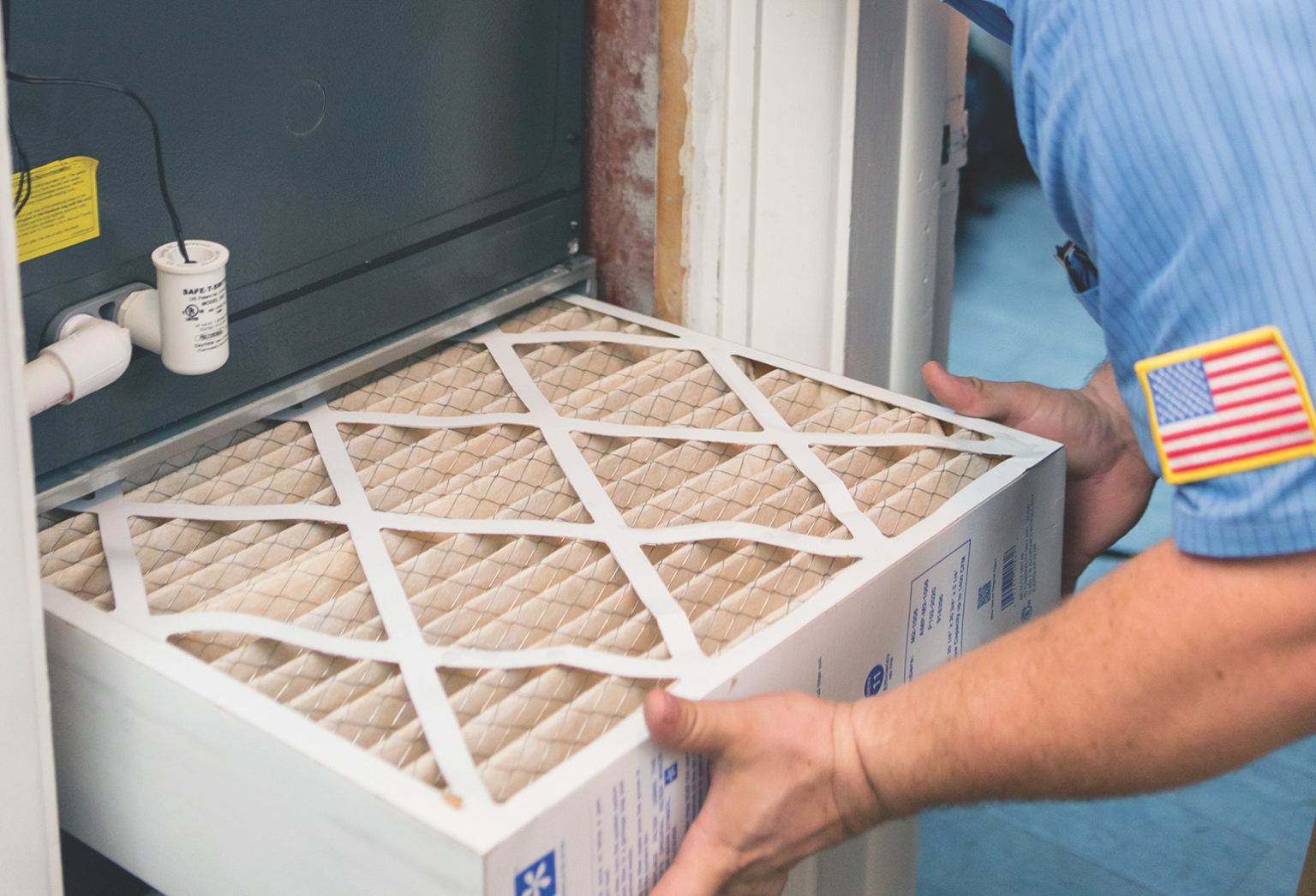 Furnace Maintenance in Harford County
We are happy to answer any questions you might have regarding our furnace maintenance services. If you are interested in scheduling a maintenance appointment, please do so here. Here are the answers to common questions we get asked about furnace maintenance:
Does my furnace really need maintenance?
While most furnaces have a life expectancy of 10 years, a well-maintained furnace can last much longer than that. Furnace maintenance appointments can help save you money and time later on. A thorough inspection and tune-up of your system now can be the difference in keeping your family warm this upcoming winter.
When is the best time to schedule a maintenance appointment?
The best time to schedule a maintenance appointment would be during the end of summer or the beginning of fall. The goal is to ensure that your furnace is ready to go before the temperatures drop.
What are the benefits of furnace maintenance?
Furnace maintenance can save you money on your energy bill. By ensuring that your furnace is working properly, this means that your furnace is not overworking itself and costing you additional money in energy. Additionally, you won't have to worry about unexpected breakdowns. We address small issues as they arise before they become more serious problems later on. This reduces your need for making emergency repair calls as winter sets in and helps you maximize your furnace's lifespan which is a huge benefit.
Keeping a well-maintained furnace can also add peace of mind and safety to your household. Problems with a furnace can range from mild to deadly. This is because certain furnace damages can release carbon monoxide, a tasteless, odorless gas that can cause serious health problems. While these issues are rare, maintenance can stop them before they start.
How often should you service your furnace?
Furnaces should be serviced at least once a year, but preferably twice annually. The best times to have your furnace serviced is in the fall and spring. Having your furnace serviced regularly will prevent issues with it running.
How long does furnace maintenance take?
Furnace maintenance typically takes between 1-2 hours. It will not take an entire day and is a small time frame that will prevent larger issues from occurring in the future.
Contact Anchor Mechanical LLC for locally trusted HVAC services near you. Call us at info@anchormech.com or request a quote for a specific service online.
We Are Here to Answer Your Questions
Feel free to drop us a line anytime, and someone will respond as soon as possible.
Call us at 410-452-5601 for the MD area or 484-452-2652 for the PA area or email us.
We'll quickly connect you to the right person!