Emergency Services
Serving Harford County, Baltimore County, Cecil County, and Surrounding Areas
Is your air conditioning unit not working properly? Are strange noises or smells coming from your HVAC system?
Anchor Mechanical provides HVAC emergency services to clients in Harford County, Maryland. Our licensed technicians are knowledgeable about all types of HVAC problems and use high-quality parts and materials to fix HVAC systems.
We respond to emergencies as soon as possible and get to the root of these problems quickly and efficiently. If your furnace, air filter, or A/C unit is not working, we're on the case. Contact Anchor Mechanical for air conditioning repair at 410-452-5601.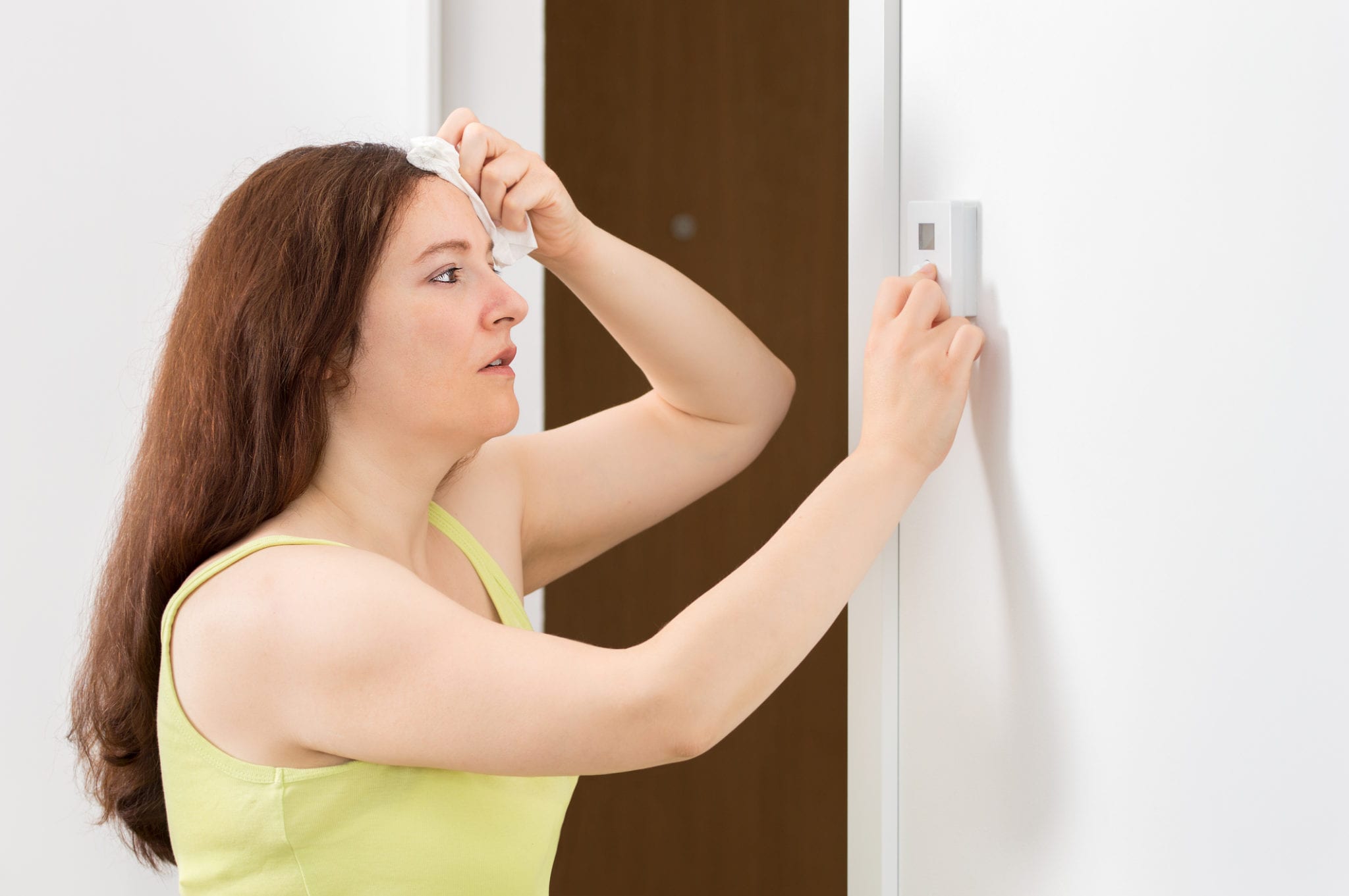 Emergency HVAC Services
Some examples of HVAC emergencies may include:
Inadequate or dirty air filter replacement: If you have an air filtration or purifying system that is not working efficiently, it may have been installed incorrectly. Sometimes lower quality filters have been installed or even the filters themselves have not been installed at all. This can be a quick fix offered by our technicians. We install air filters the right way to ensure that dust, pollen, and other irritants or allergens are pulled from indoor air.
Nonexistent airflow: If your air conditioning unit is not working, your unit may have a faulty compressor and condenser or a low refrigerant charge. Power may not be reaching the unit from the thermostat. You can check the battery in the thermostat, but if that is not the problem then you should contact Anchor Mechanical.
Loud noises: A loud screeching noise could be caused by high-pressure levels or a loose belt. Buzzing sounds can be caused by electrical problems. If you hear these noises when your HVAC system is running, call our office as soon as possible. We will be able to diagnose and treat this problem.
A burning smell: This smell can be caused by an electrical issue. Turn off your system immediately and contact our technicians. Weird smells or burning can occur with a variety of parts that make up an HVAC system and can be dangerous to homeowners or workers.
Heat not turning on: If your furnace is not turning on, there may be a tripped circuit breaker, blown fuse, or broken pilot light. Thermostat malfunctions may also be the culprit. Furnaces are especially important in colder months, so call our office as soon as possible if your furnace is not working.
Water heater not working: If the hot water is not coming from your faucets, the problem may be a faulty electric thermostat or electric heating element. In addition, if your water is not hot enough, you may have an undersized water heater for your home or business. Luckily, our technicians at Anchor Mechanical install hot water heaters for more comfortable work or home environments.
Emergency HVAC FAQs
Why is my HVAC making noise?
HVAC Systems usually make some noise while running, but it is very soft, similar to a hum. If sounds are loud it may signify lost parts or wiring.
What happens if you don't change your HVAC filter?
If you don't change your HVAC filter, it may cause damage to other parts of your HVAC. Ultimately, this may end up costing you more money than having your filters changed regularly would.
How often do HVAC filters need to be changed?
Generally, HVAC filters should be changed every 90 days, or three months for optimal efficiency. Although, be sure to check the instructions on your specific filter because different quality filters have different lifespans.
What causes low air flow in HVAC?
If your HVAC is having low air flow, it is likely caused by a clog or blockage in the filter. It may also be caused by a frozen evaporator or air duct blockages.
Contact Anchor Mechanical Today
Call our Forest Hill, Maryland office for high-quality, professional HVAC services today at 410-452-5601. You can also request a quote for a specific service by contacting us online. If you want more information about our services, you can also e-mail info@anchormech.com. We are confident that our experienced and licensed technicians can help find the source of your HVAC problem to create an effective solution.
What are the advantages of a ductless split system?
A ductless split system offers some unique benefits and should be considered when choosing how to heat and cool your home.
Environmentally friendly
Energy-efficient, often reducing utility bills
Offers customizable temperature control in specific rooms and zones of your home
Better indoor air quality: Ducts can carry allergens and airborne pathogens around your home. Ductless systems remove this risk and provide a clean, efficient way to control your indoor air temperature.
Contact Anchor Mechanical LLC, your Ductless Pro dealer in Harford County Maryland, at info@anchormech.com today.
Ductless Air Conditioning FAQs
Are ductless AC units more efficient than central AC?
Yes. A ductless air conditioning unit can efficiently cool your home faster than central air conditioning. This type of system uses variable fan speeds to efficiently cool your home only when it needs to. Ductless systems use 40% less energy than traditional systems.
What kind of maintenance does a ductless system need?
Maintenance is straightforward and easy to do on a ductless air conditioning system. The filter on each indoor unit should be removed and cleaned every month. Once a year, a technician should be called to check refrigerant pressure and flush condensate lines.
Are ductless systems noisy?
They are not noisy and distracting. Modern indoor units have very quiet fans operated by DC motors and built-in noise-reduction technologies such as an insulated compressor compartment and vibration dampeners. Decibel ratings run at about 25, so they are not any louder than a standard central AC unit.
Can I use a ductless heating and cooling system in a commercial space?
Yes. A ductless system is a great light commercial HVAC solution for your local business. You can use a ductless system in offices, restaurants, retail stores, schools, banks, and more.
How long do ductless systems last?
Ductless systems typically last between 10-30 years. Ductless systems are able to give off cool air and heat. If you live on the coast or around water, you may expect your ductless system to last slightly less time due to excess moisture in the air where you live.
Request a Quote Today
Anchor Mechanical is your Maryland HVAC company servicing Harford County, Cecil County, Baltimore County, and other areas near you. To learn more about our HVAC services, or request a quote, give us a call at 410-452-5601 today.
We Are Here to Answer Your Questions
Feel free to drop us a line anytime, and someone will respond as soon as possible.
Call us at 410-452-5601 for the MD area or 484-452-2652 for the PA area or email us.
We'll quickly connect you to the right person!