Air Conditioning Repair
Serving Harford County, Baltimore County, Cecil County, and Surrounding Areas
Is your air conditioning unit making a strange noise? Is your A/C not working? Call Anchor Mechanical in Forest Hill, Maryland. Our team of HVAC specialists near you are prepared to repair A/C units quickly and effectively. It's better to be safe than sorry, and that can be said for air conditioning unit installation, furnace repairs, and other heating and cooling repair in Harford County, MD. The maintenance and repair of an air conditioning unit are important as it may prevent increased costs down the road.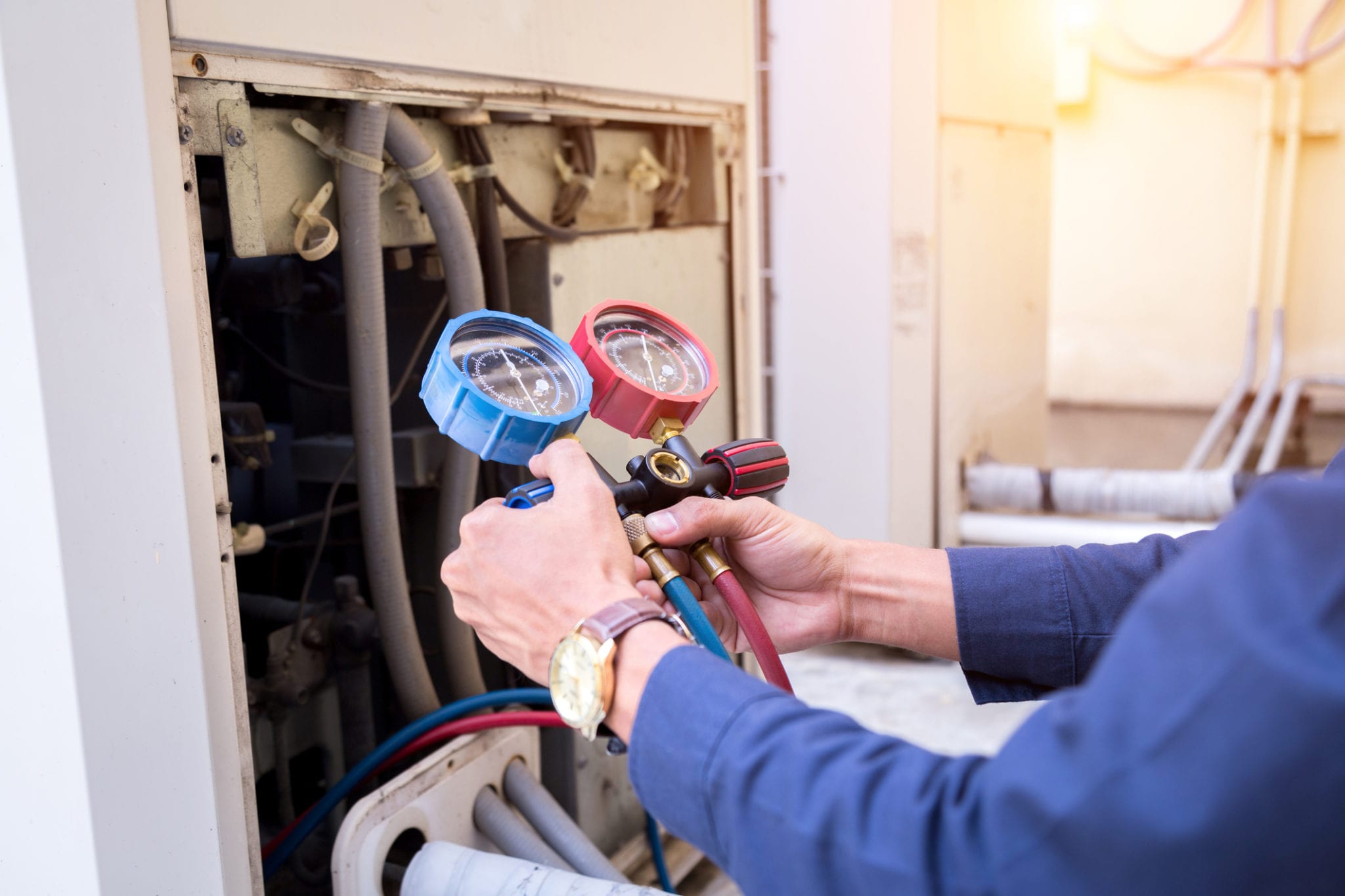 Air Conditioning FAQs
Learn the answers to frequently asked questions about air conditioning and the functionality of units below.
How can I tell if my air conditioning unit is broken?
There are multiple signs to look for to tell if a unit is broken. If the A/C unit is blowing warm air, check to see if your thermostat was turned on. Your unit may have a faulty compressor and condenser or a low refrigerant charge. If the A/C will not turn on, power may not be reaching the unit from the thermostat. Check the circuit breaker or replace the battery in the thermostat to see if the A/C unit can be fixed. If this does not work, call us and we will get your air conditioning unit up and running.
What do I do if my HVAC unit is running but not cooling?
HVAC units that are not working properly may have a clogged filter, dirty coils, faulty wiring, or may have refrigerant leaks. Our technicians are able to address these problems if your HVAC is not cooling your home but it still on.
How do I reset my air conditioning unit?
Turn off your A/C at the thermostat, reset the circuit breaker for your unit, wait 30 seconds, and then turn the A/C unit back on. If this does not work, call Anchor Mechanical. We will help you fix your air conditioning unit as soon as possible.
How long does it take for AC to get fixed?
To perform a full system repair on an AC may take anywhere between 3 to 5 days. To change out a unit it only takes 1 day. Ductwork is time-intensive to replace, which is why full system repairs may take multiple days to repair.
How long does it take to cool a house after AC repair?
After having your AC repaired your house should cool by 10 degrees every 3 hours until the temperature is regulated. They may vary based on the size of your AC, the size of your house, and the age of your AC unit. A few hours post AC repair you should feel a noticeable difference in the temperature of your house.
Contact Anchor Mechanical
Do you require air conditioning repair services in Harford County, MD? Call Anchor Mechanical today at info@anchormech.com or fill out our appointment form and we will get back to you in a timely manner. We are passionate about helping clients get HVAC services for a comfortable environment at home and at their business. We know how important air conditioning is to maintain a comfortable household.
We Are Here to Answer Your Questions
Feel free to drop us a line anytime, and someone will respond as soon as possible.
Call us at 410-452-5601 for the MD area or 484-452-2652 for the PA area or email us.
We'll quickly connect you to the right person!