How a Challenging Winter Install Saved Time and Money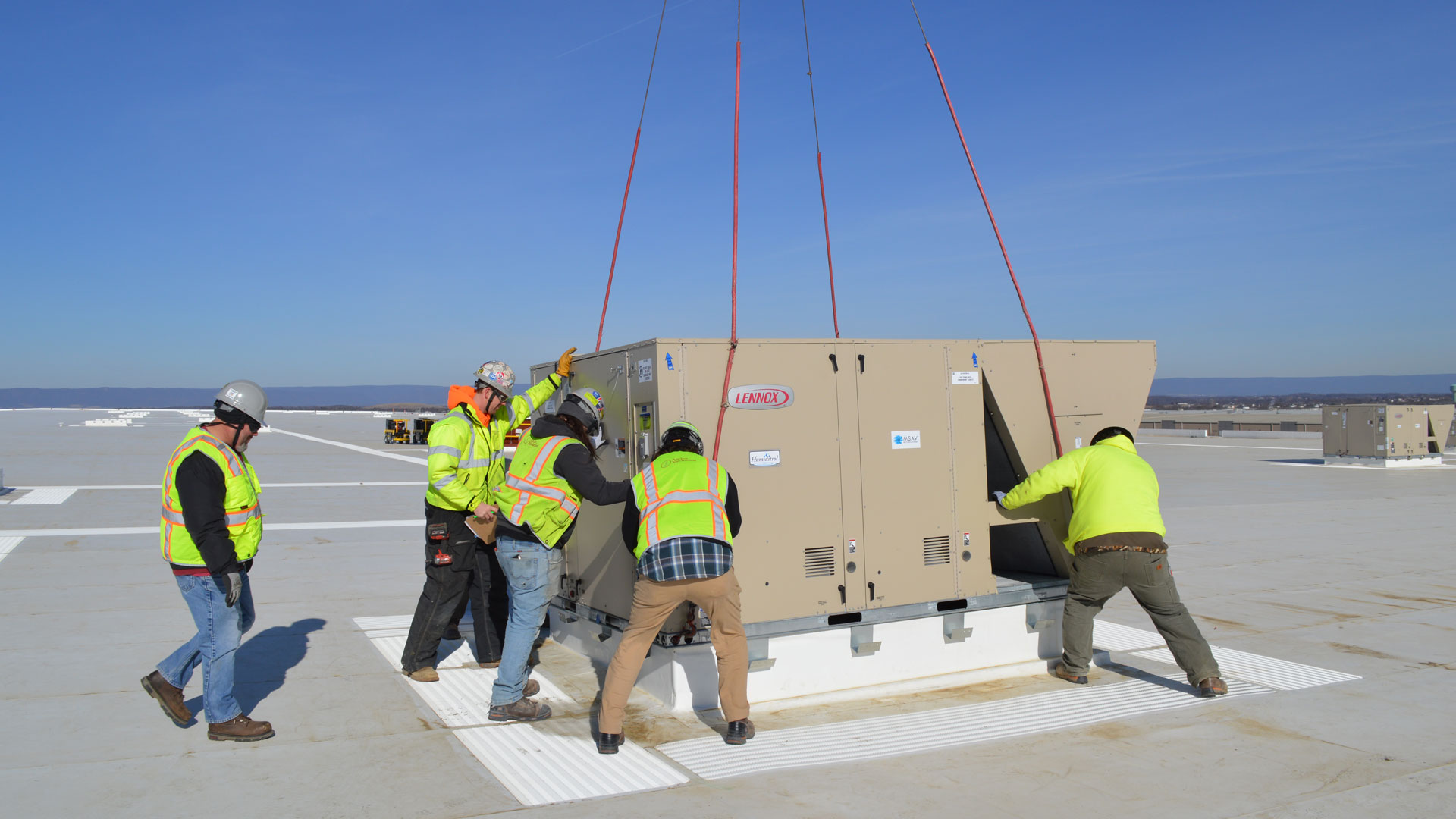 Commercial HVAC installations during winter are almost always difficult. Extremely cold temperatures, wind, sometimes snow or ice can all have a negative impact on not only the installation but the unit performance.
But add in the challenge of installing 86 rooftop units in the dead of winter and you're talking about a job that seems like a Herculean task.
That's the challenge Anchor Mechanical was tasked with managing when they partnered with National Design/Build Services, Aircane Inc., and General Contractor Clayco for a massive rooftop installation on a newly constructed Walmart distribution center in Greencastle, Pa.
Taking a Strategic Approach to Installation
Installing that many units across a 1.5 million square foot rooftop during difficult weather conditions required not only a steady hand on the day of the installation, but thoughtful planning and detailed project coordination leading up to it.
Anchor Mechanical spent a significant amount of time planning out the installation. Anchor created a detailed lift plan that indicated the proper placement of each unit and the order in which each unit needed to be lifted. This plan also included information about what equipment was needed, such as a special type of nonslip pad that would prevent frost from forming on the placement sites, as well as warm winter clothing and personal protective equipment to protect riggers from flying object debris caused by the use of a helicopter.
Expert Execution Gets the Job Done
Thanks to Anchor Mechanical's meticulous preparations, the 86 rooftop units were safely and successfully transported from the ground to the roof in only five and a half hours, despite treacherous weather conditions. Whereas rooftop unit installations are often performed with a crane over a period of days, Anchor's speed saved significant labor and equipment costs, without sacrificing safety, ultimately contributing to achieving a major project milestone.
Anchor Mechanical's contribution to this project cannot be understated. Their eye for detail and dedication to pulling off this installation was key for successfully completing this project on time and on budget.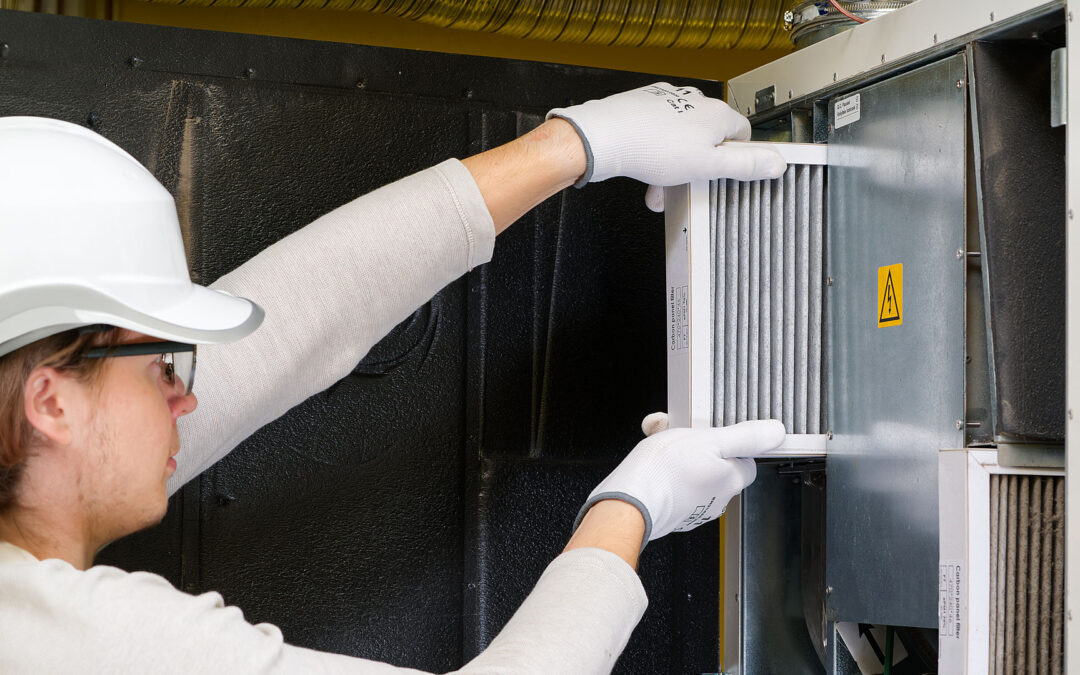 Learn how to prepare your HVAC system for the end of summer. Discover the importance of checking and replacing air filters, scheduling a professional inspection, cleaning your outdoor unit, preparing your system for heating, and considering a programmable thermostat.
read more