4 Signs It's Time to Replace Your HVAC Unit
As usual, we've had a crazy winter here in Maryland. Warm weather followed by snowstorms followed by something in between. Not to mention the extreme cold and hot weather systems that have swept through our region over the past few years. Those ups and downs can put a lot of strain on your HVAC system.
Most people usually ignore how their HVAC is performing. But if you're not careful, a poorly performing unit is going to cost you a lot more in the long run. Here are four things to look for that might indicate it's time to replace your unit.
Your Unit Is Constantly Running
It's a sign that there's a problem when your HVAC unit is constantly running. The thing here is that we often get used to the soft background hum. But if you hear it run all day, every day, something is not right.
Your Unit Is Not Maintaining Temperatures
This is the most common reason why an HVAC unit runs too often. Unless you're setting your temperature to something ridiculous, like 80 degrees when it's below freezing out, your HVAC should only run until it reaches the right temperature. Something is very wrong with your unit if it needs to work that hard to maintain a reasonable temperature.
Your Utility Bills Have Exploded
Even during the dog days of summer and the dead of winter, when your HVAC unit is most likely working the hardest, your utility bills should remain within a reasonable range. But if you suddenly get a bill that's three or four times normal, that's usually a sign that your unit isn't working correctly. And that will happen if your unit is a) not maintaining temperatures and therefore b) running constantly.
Your Unit Is Damaged
There can also sometimes be physical signs when a unit isn't working correctly, whether it's because something internally is broken or due to regular wear and tear. A damaged HVAC unit won't operate at full efficiency.
Some signs that your unit is damaged include:
Leaks around the unit, but also around air ducts or around walls where the unit's drain pipe is
Burnt smells or black marks on the unit
Accumulation of ice on the outside of the unit (that is—ice that's not from weather)
Of course, these are all signs that something is wrong with your HVAC unit, indicating that, at the very least, it needs maintenance. But if you see these, don't hesitate to call a professional! Because the main sign that your HVAC needs to be replaced is when it's not working at all.
Need To Call In A Pro?
Contact us if you notice any of these signs—or if your unit simply isn't running—contact us. We'll come out to assess the issue, advise of any repairs needed and of course recommend a maintenance plan to ensure that your unit runs smoothly and efficiently. We offer free estimates on replacement units, duct work and home heating and cooling options.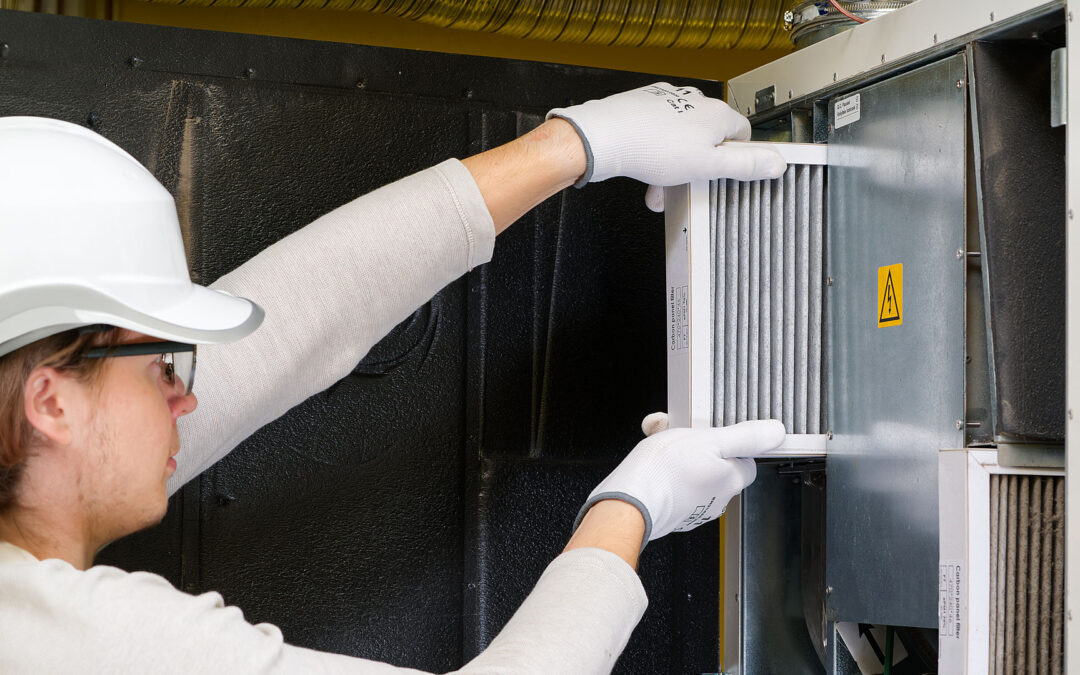 Learn how to prepare your HVAC system for the end of summer. Discover the importance of checking and replacing air filters, scheduling a professional inspection, cleaning your outdoor unit, preparing your system for heating, and considering a programmable thermostat.
read more